Catalog
Pelicano 18 at the Port Townsend Wooden Boat Festival
Randy and I had a very good conversation yesterday with Michael Baccellieri of Welcome Slough Boatworks. 
Michael built his Pelicano from plans. He launched Rachel  just a few days before the show. Michael reported a very smooth ride and, after adding a small trim tab to the outboard, being very pleased with the overall performance and utility. Michael surmises that a West Satsop Boatworks kit could save the average experienced builder about 100 hours.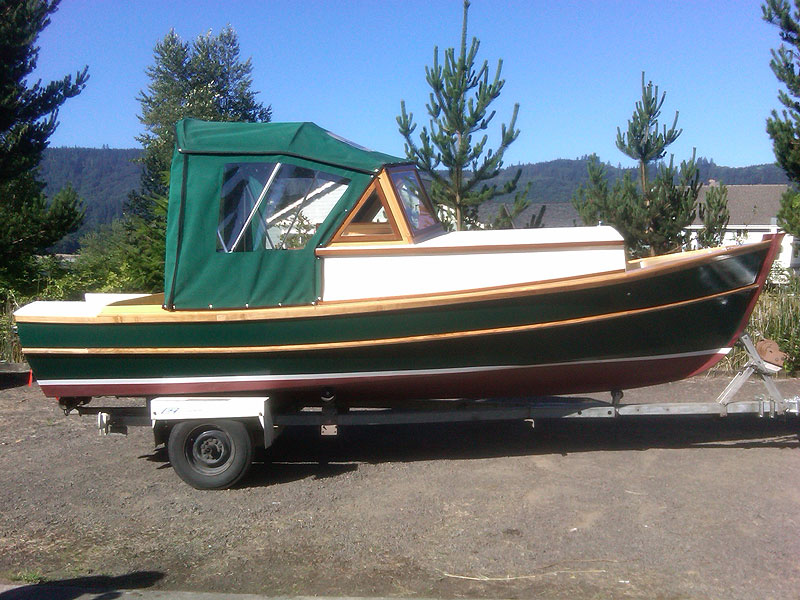 Very nice work, Michael!