Catalog
Pelicano #2 nearing delivery
It's been a busy couple of weeks in the West Satsop Boatworks Shop! Randy and Jeff are nearing delivery of Devlin Pelicano #2, a lobsterboat-styled "Shrimper", made from a West Satsop Boatworks kit.
We are very excited, this is really going to be a strong, beautiful, functional and fast boat for some lucky person.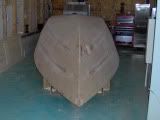 Like all variations of the Pelicano, the shrimper is built inverted on a computer-cut plywood construction jig. This strong and rigid boxed-frame jig provides assurance that the bulkheads are parallel, level and axially-aligned. Assembly and leveling of the jig takes about 30 minutes.
The computer-cut bulkheads were then dropped into the appropriate slots of the jig. Bulkheads #2 and #4 have a forward and an aft surface. Be sure to get it right. ;)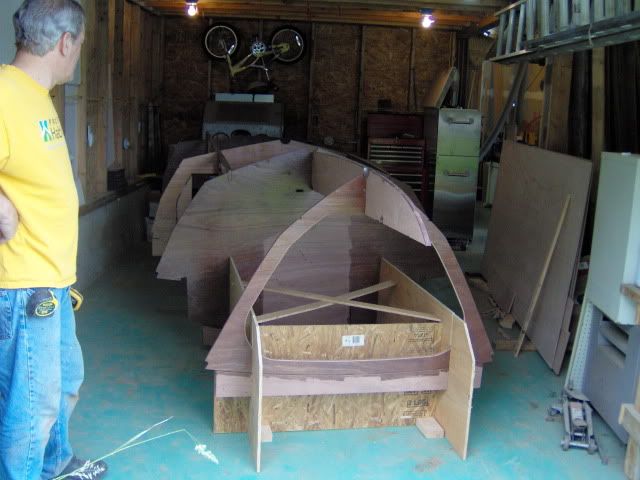 Here we are gluing the CNC cut sections into long panels.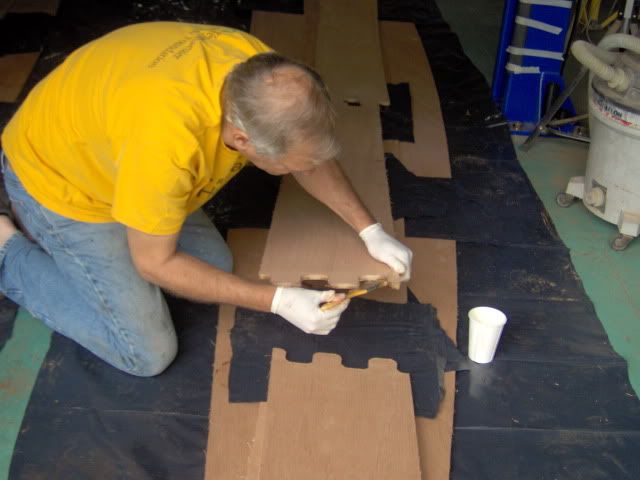 Randy says that's one curvy transom. I have to agree.  It is a really nice shape for the boat. A person could substitute a flat transom, I suppose... but I don't think it'd be the same.
Just about ready for delivery to the customer, where their finishing boatbuilders will apply the Devlin touch.